Freeloaders Reduc Vol. 4: Signs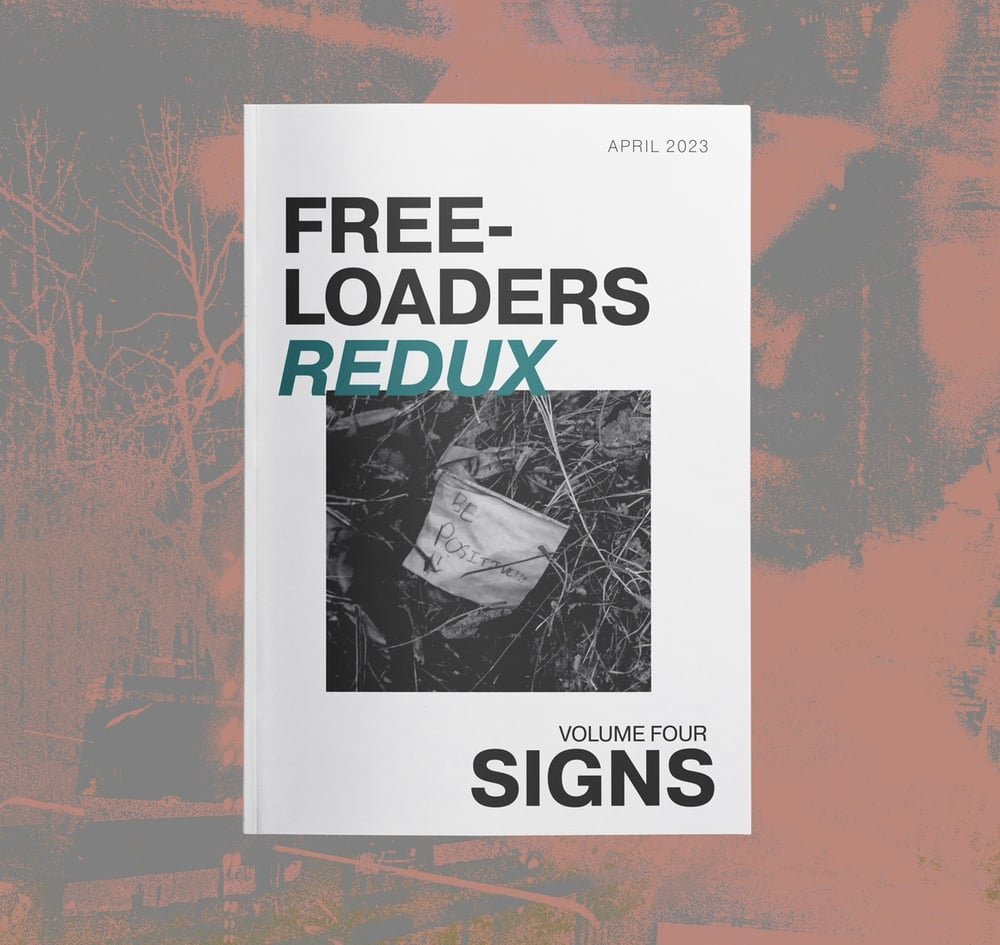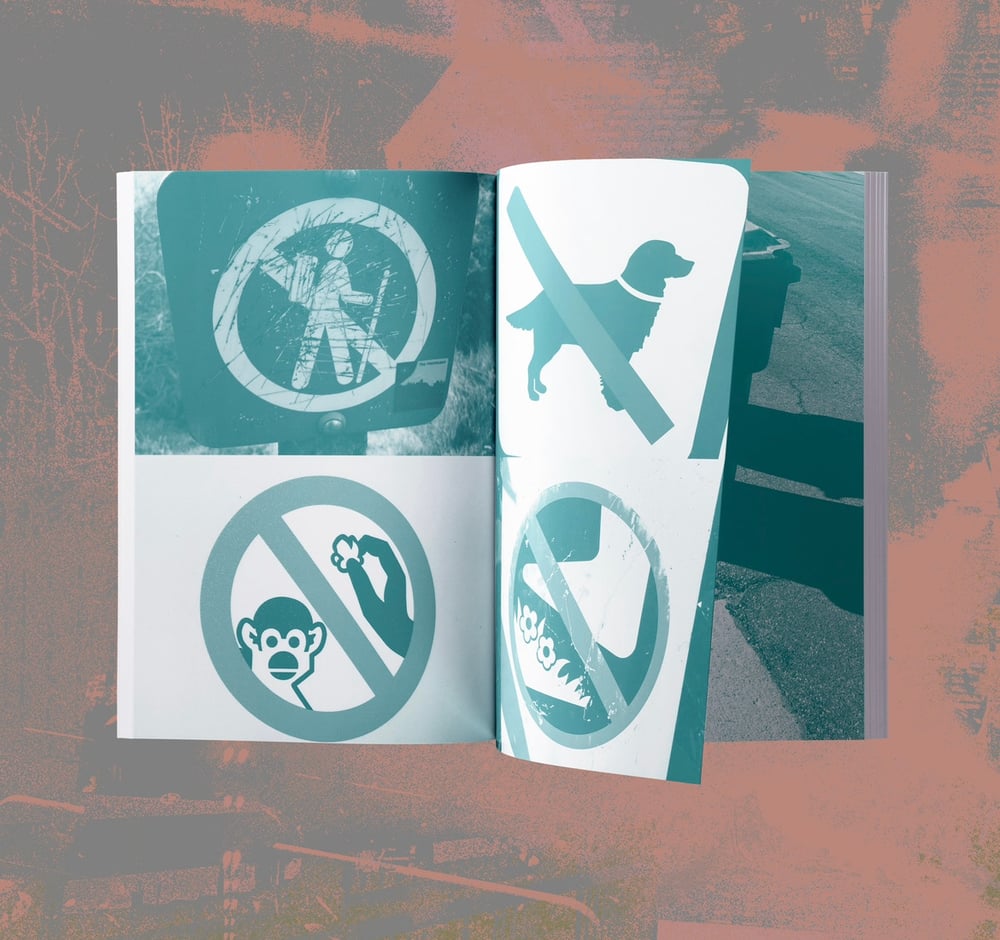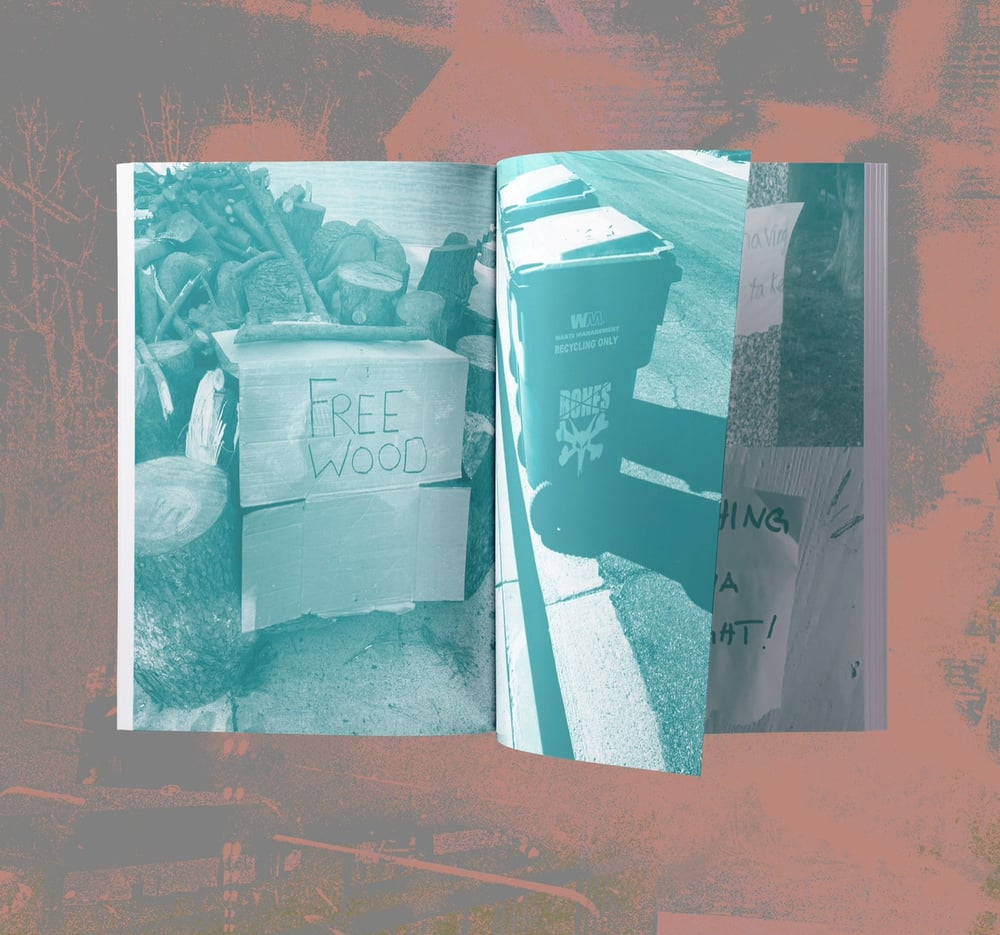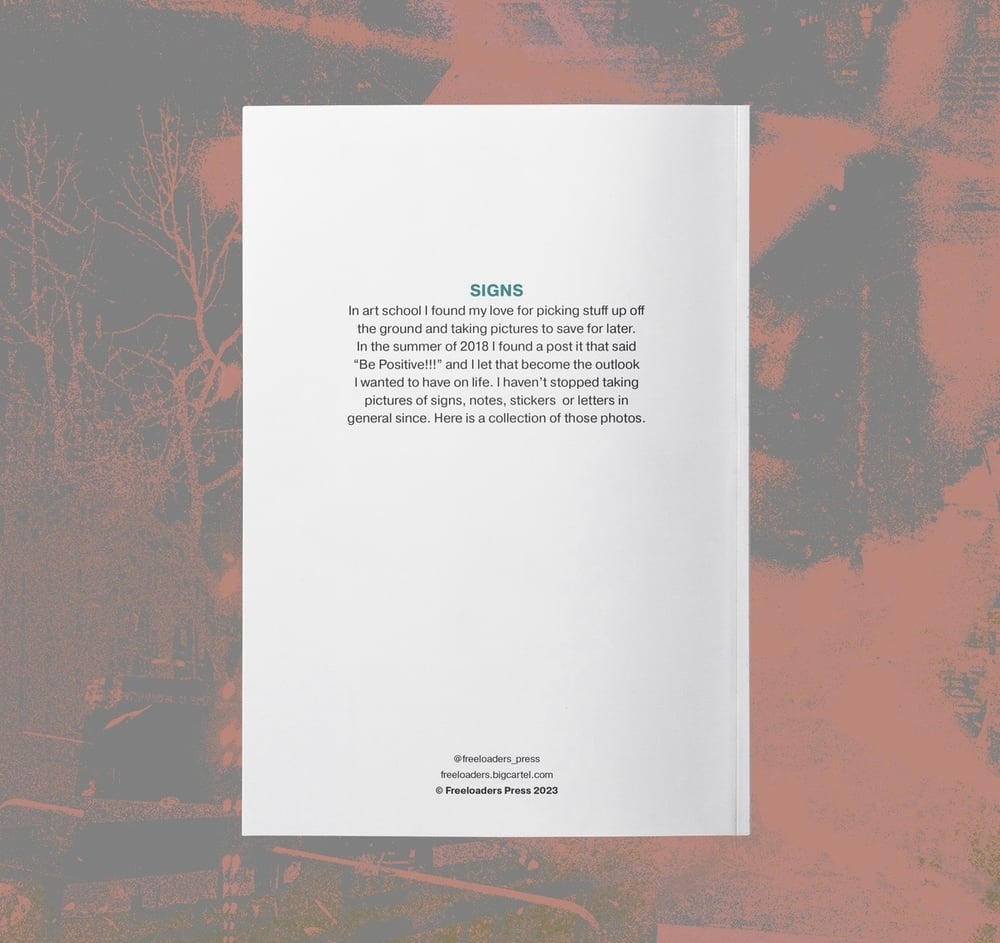 In art school I found my love for picking stuff up off the ground and taking pictures to save for later. In the summer of 2018 I found a post it that said "Be Positive!!!" and I let that become the outlook I wanted to have on life. I haven't stopped taking pictures of signs, notes, stickers or letters in general since.
I curated a collection from the last five years and designed this zine! Professionally bound.
This is not a pre order, zines are in hand and ship next business day.