Freeloaders Redux Vol. 2: Found Flowers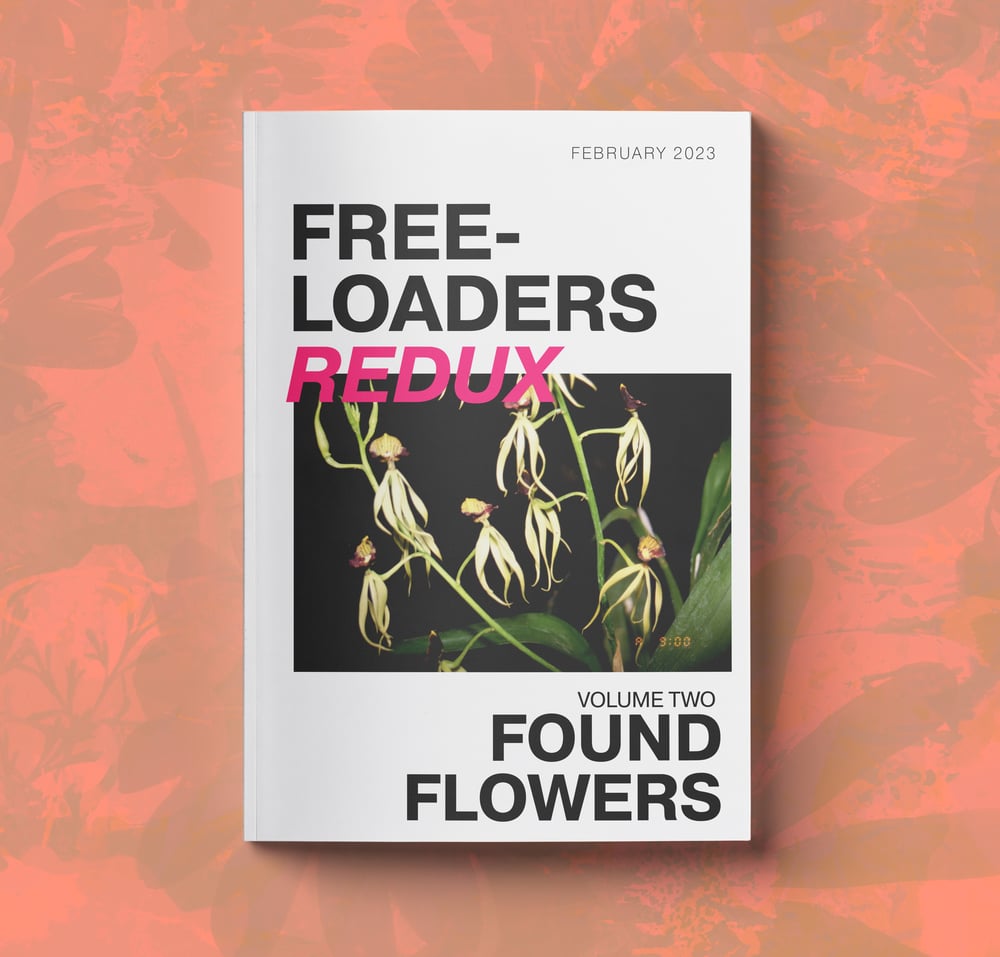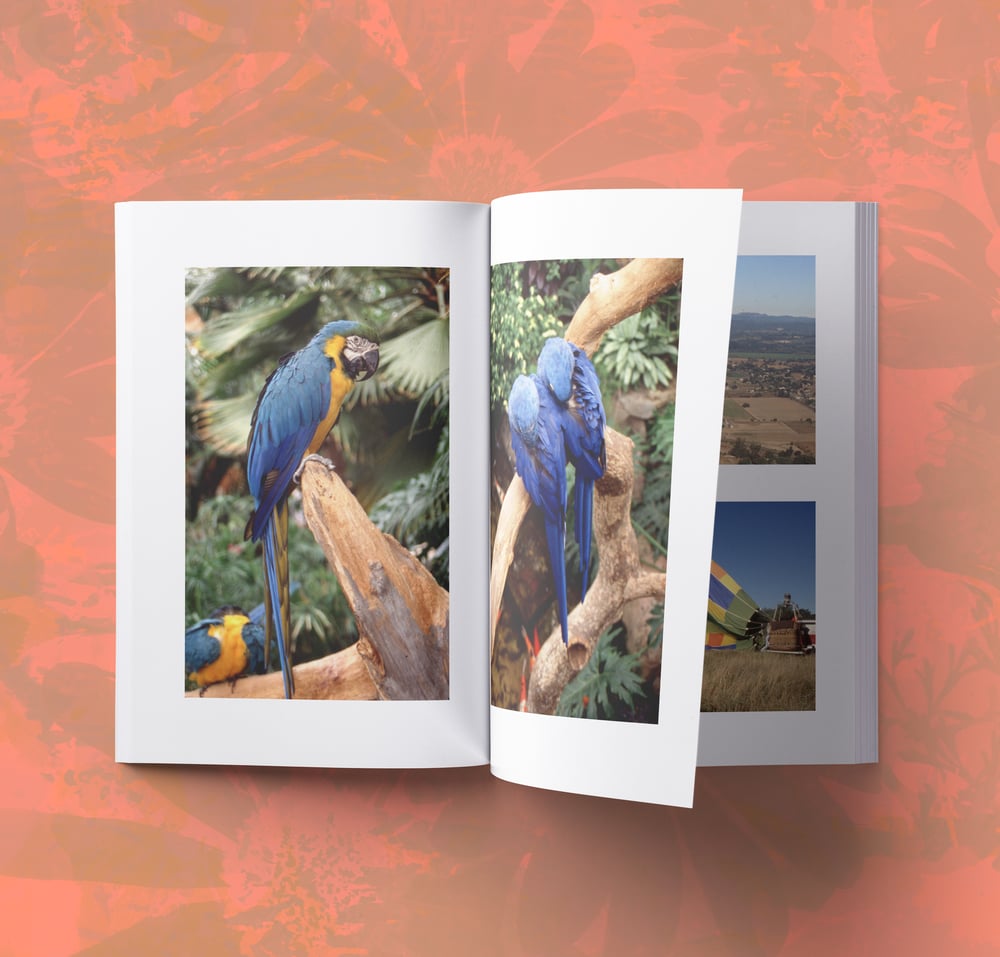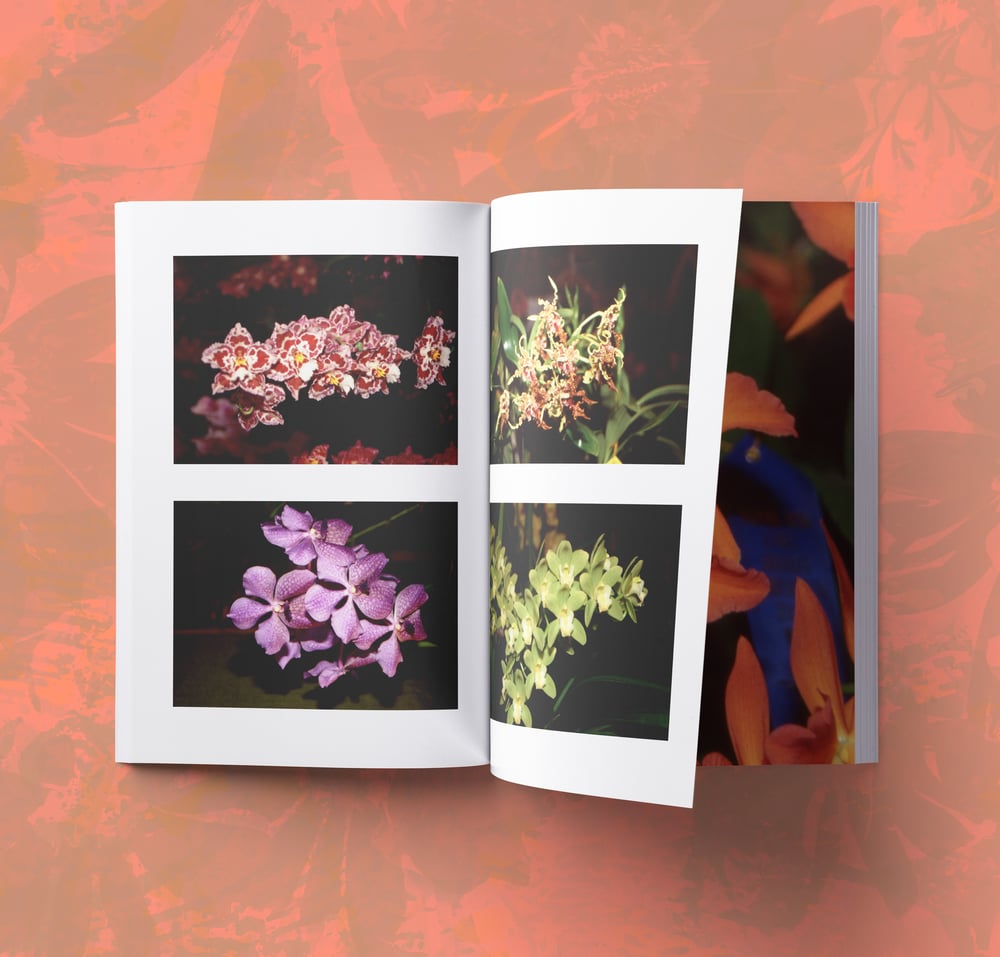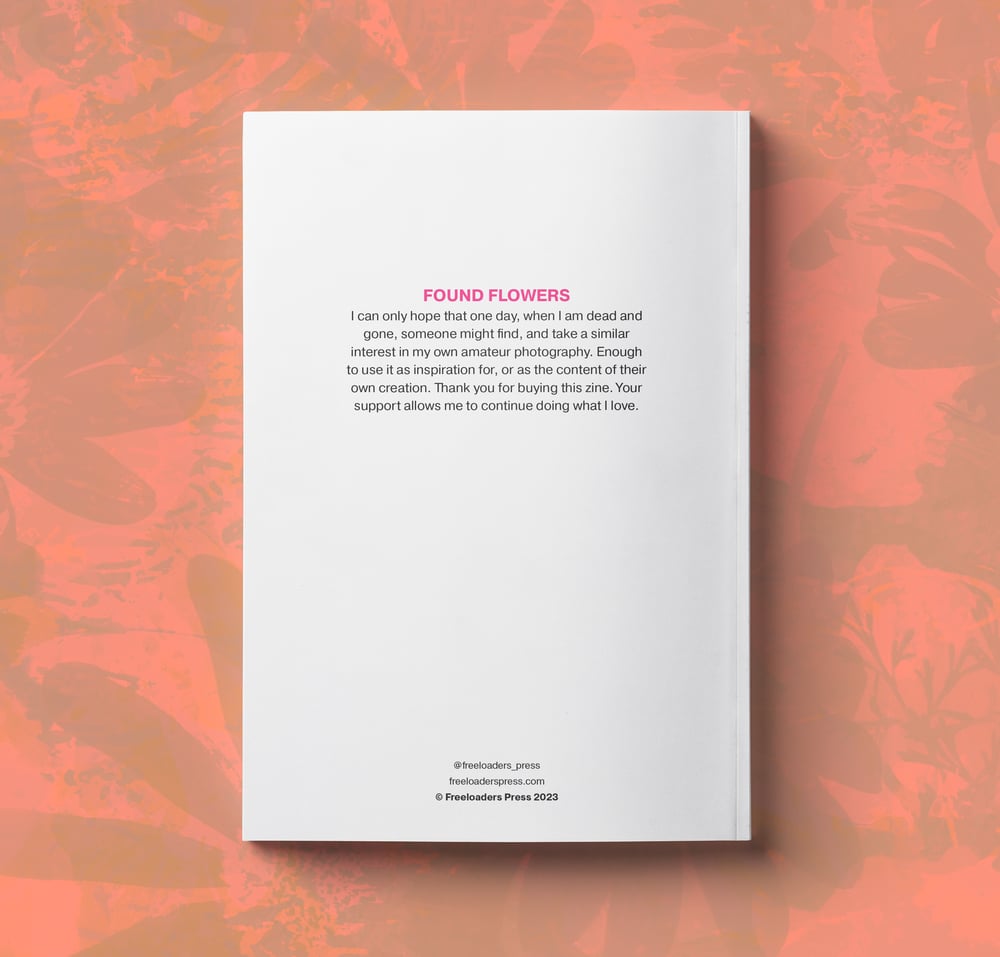 Last summer I found two boxes at the swap meet containing 800 photo slides from someone documenting their love of flowers in the late 80s.
I curated a collection from that 800 and designed this zine! Professionally bound.
This is a pre order, zines will ship next week, they haven't gotten to me yet.