Mind Games Baseball Tee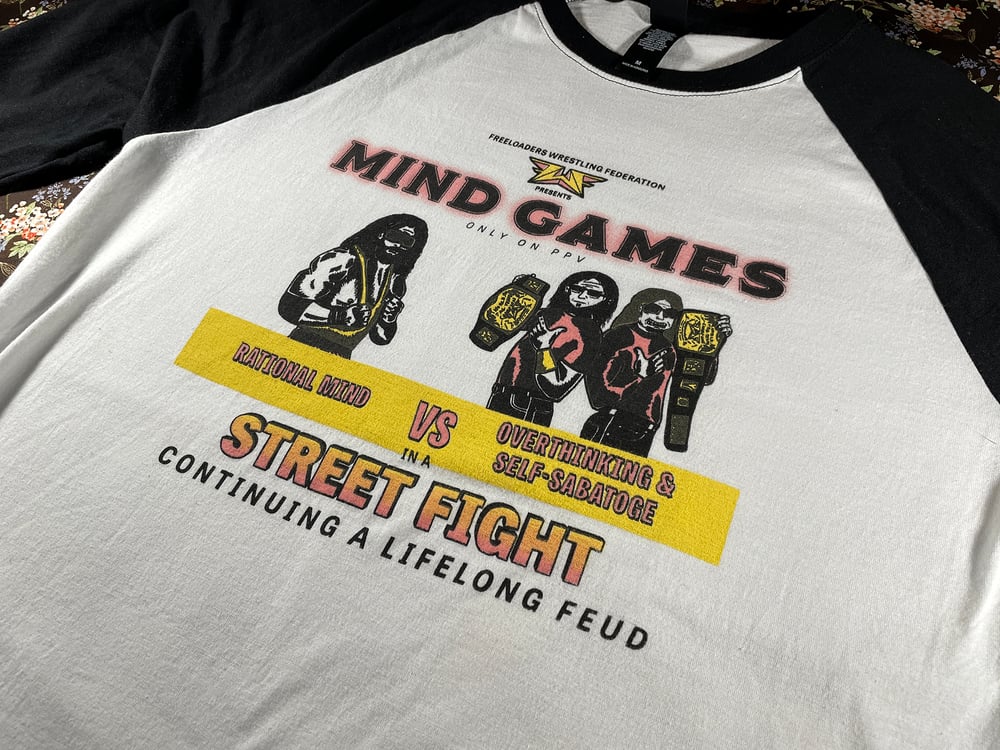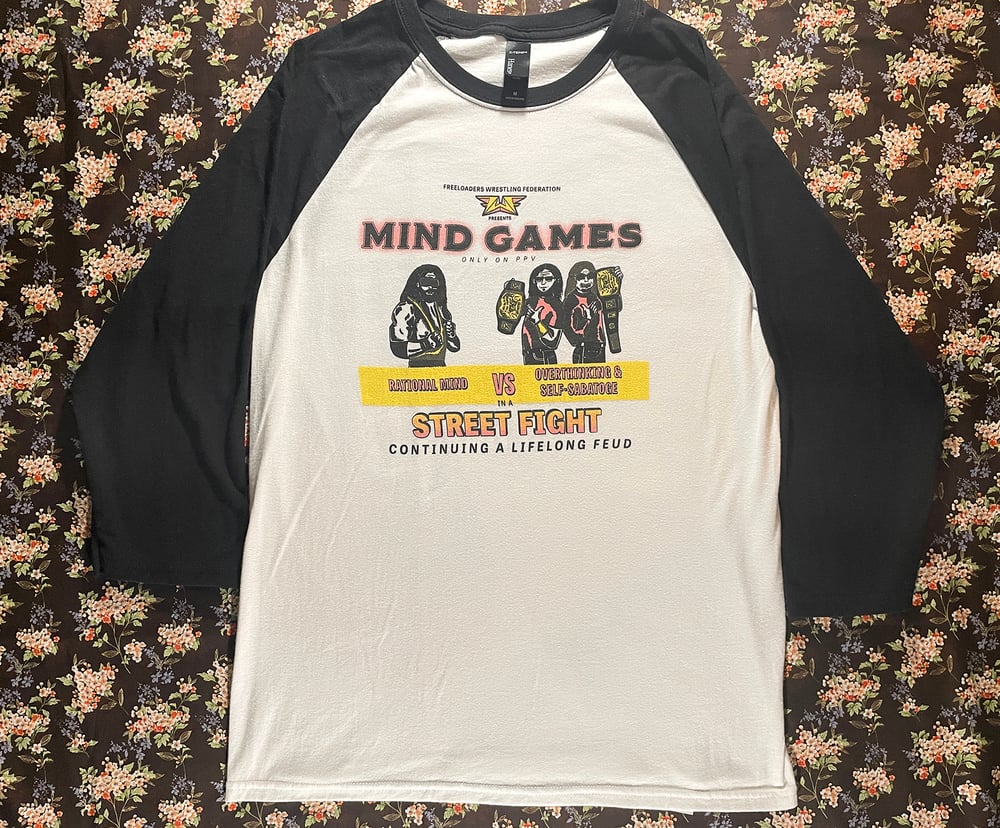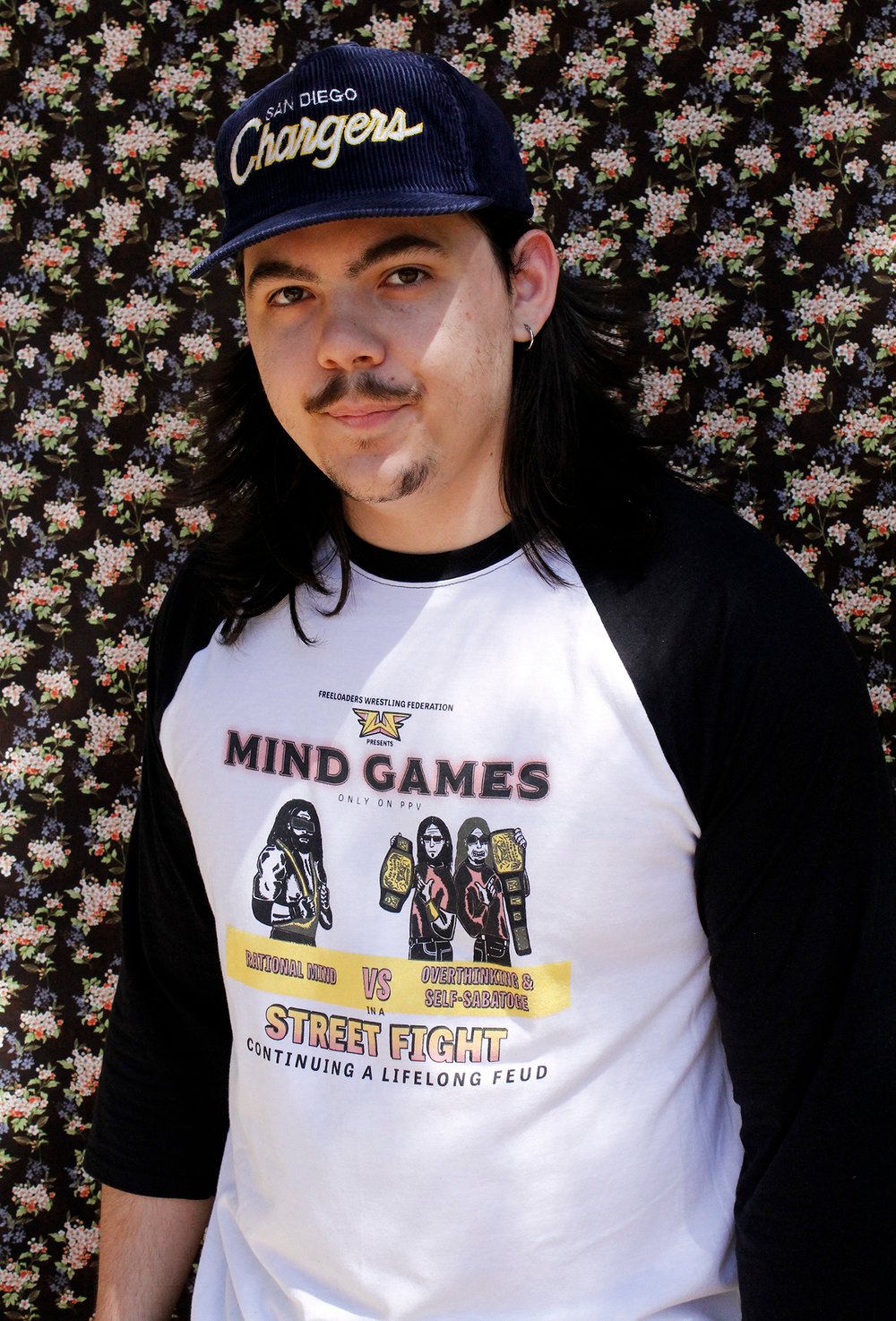 Printed on 3/4 sleeve Hanes X-Temp Unisex Baseball Tees. Pretty stoked to share this one, especially in time for Wrestlemania weekend.
It's what goes on in my head daily, represented by this old wrestling graphic inspired print. The wrestlers are inspired by some of my favorite promo shots.